Crab Cove #5, #6, #7
painting by Betty Jo Costanzo
Betty Jo Costanzo - Portals
October 20 – November 17, 2018
Opening reception:
Saturday, October 20, 5:30 – 7:30 pm
2nd Friday Jingletown reception:
Friday, November 9,6:00 – 9:00 pm
Saturday, November 17, 4:00 – 6:30 pm
Gray Loft Gallery is extremely pleased to present this solo exhibit of new work by artist
Betty Jo Costanzo
. Costanzo is a former professor at CCA, with roots in the Bay Area for three decades, she now lives and works in Seattle. On display in the gallery will be a multimedia video installation based on her series TimeSCAPES and abstract paintings created in response to the movement and images of the videos she has created.
"TimeSCAPES began in 2008 and continues today. For each new location, I find myself in I am recording a painting about to happen through sound and image - seeing through the camera lens the movement of painting with light and time passages. The more I am arrested by the site and the deeper the impression, the more I am able to translate this into the video editing and then into the painting process. The goal is to create seamless video loops that will be played non-stop either by themselves or in tandem with several others in the studio.
Inside the studio I am surrounded by these sounds, videos and paintings in all stages. It is not one painting, nor one video nor one sound bite, but a time-based installation that prompts me physically to translate through my body the fluidity of these onto the painted surfaces. I work best on a larger scale and when I can move from one work to another. Really, this is performance with my body, surfaces and paint." ~ Betty Jo Costanzo
Snow Gesture
painting by Betty Jo Costanzo
Crab Cove #4
painting by Betty Jo Costanzo
Ocean Shores FOG
painting by Betty Jo Costanzo
Poetry in the gallery!
Barrett Watten will read and discuss his recent works.
Join us for an afternoon reception at the gallery.
Wine and appetizers will be served.


Saturday, November 24, 5:00 - 7:00 pm
Exquisite Little Things -
a group show of small works of art
December 1, 2 and 8
2nd Friday Reception:
December 14, 6:00 - 9:00 pm


in conjunction with the 13th annual Jingletown Winter Art Walk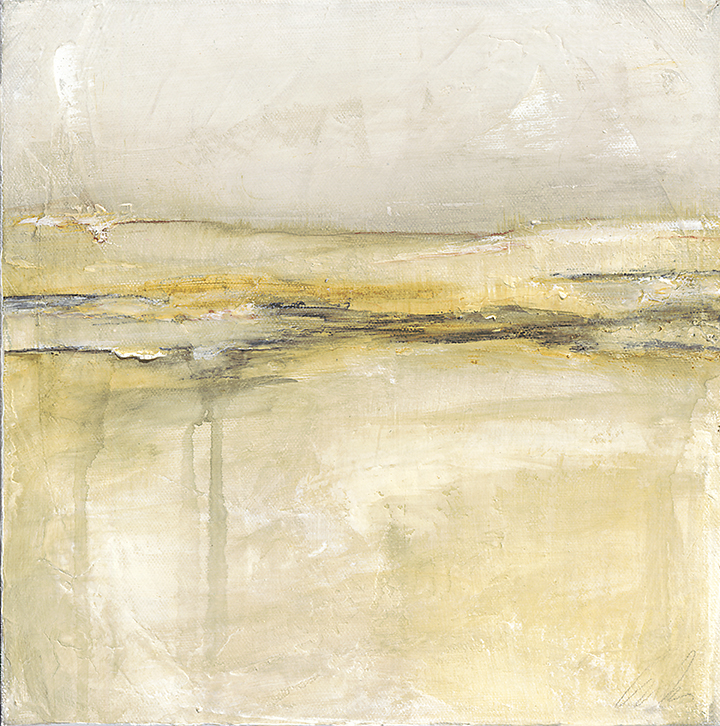 painting by Jennifer LaPierre
2019 Calendar
All About Blue - juried photo show


February - March 2019


Email us for the prospectus
ABOUT GRAY LOFT GALLERY
Gray Loft Gallery - voted "Best Art Gallery" two years in a row - 2016 & 2017 - in the Oakland Magazine Readers' Choice Award - has promoted the rich art culture of Jingletown and the greater Bay Area for 6 years. The gallery has been referred to as a hidden gem in Jingletown, and noted by Kenneth Baker, former SF Chronicle Art Critic, in his Visual Arts Don't Miss Column as "…A space gaining prominence in the Bay Area…" The mission of the gallery is to provide exhibition opportunities for artists in a setting that is an alternative to the traditional gallery model. We hope to inspire, engage and celebrate artists in our community and beyond. We acknowledge the achievements of emerging, mid-career and established artists – with an emphasis on those who live and work in the Bay Area – in a non-traditional art space. A number of artists began their art career at Gray Loft Gallery.

"I have always enjoyed this gallery, superb atmosphere and lighting. The polished and worn hardwood floors creek slightly in places as you climb to the third floor, providing a granular and unique, organic aesthetic. This is a do-not-miss venue in the East Bay." – Facebook Review
GRAY LOFT GALLERY
is a proud member of the Oakland Art Murmur, Jingletown Arts and Business Association, Oakland Grown and the San Francisco Art Dealers Association

Hours:

Saturdays 1:00 - 5:00 pm

during an exhibit, and by appointment
(email us to set up a time to stop by)
2889 Ford Street, third floor, Oakland CA 94601
DIRECTIONS
Thank you to our supporters!